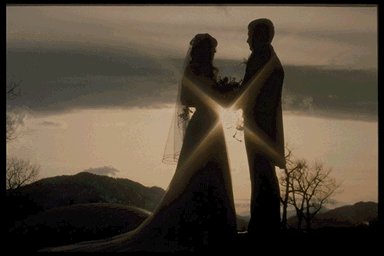 They say it is your day...your special day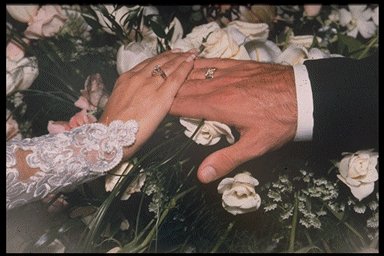 They are right. Often it is so special it is over in the blink of an eye. Then you look back wondering where it went. Who was there? Little Susie sang? Awww, I missed that. I wished I could have seen us dancing. I loved waltzing around the floor in your arms.
Your photographer will capture many great snapshots in time. As a videographer we create moving pictures that tell the story. Not only can you see Suzie singing but listen as well. Sure you waltzed around the floor, but he stepped on your toe and you get that in real time. Step one two, Ouch! one two.

Love Story videos are becoming more popular to show at weddings and/or receptions. Telling the story of the bride and groom from childhood up until they met. Make them cute, Make them funny. Add in comments of family members like how Andrew said he would never get married (mind you he was only 7 at the time).

Announcement/Invitation videos are something new and different. Use these to make the formal announcement to family and friends or we can create a special video to send as an invitation. We can even work with you to send the invitations out easing your wedding preparations burden.

Create a package that suites you. Choose just the wedding video, the reception video or combine plans to create a package for you and a reduced total price.


Recession got you down?
Me too. Ask about recession buster prices!

Call or email for more information.

If you have a destination wedding, we would happily discuss this with you as well.
Industry Friends


WeddingLenox
helps engaged couples find wedding vendors offering the best wedding photography packages, wedding decoration, DJ, flower, musician, catering and planning services all in one place.




Westridge Golf Club - La Habra, CA

Lakewood Country Club - Lakewood, CA



Studio EMP
TONY PEREZ


PHOTOGRAPHY
ARELLANO
dj
DJ ASYLUM
C&C CORNERSTONE EVENT PLANNING
R U For Travel
SONGBIRD ENTERTAINMENT

* Silver Eagle offers no endorsement of the above but provides them as more points of information in your search.